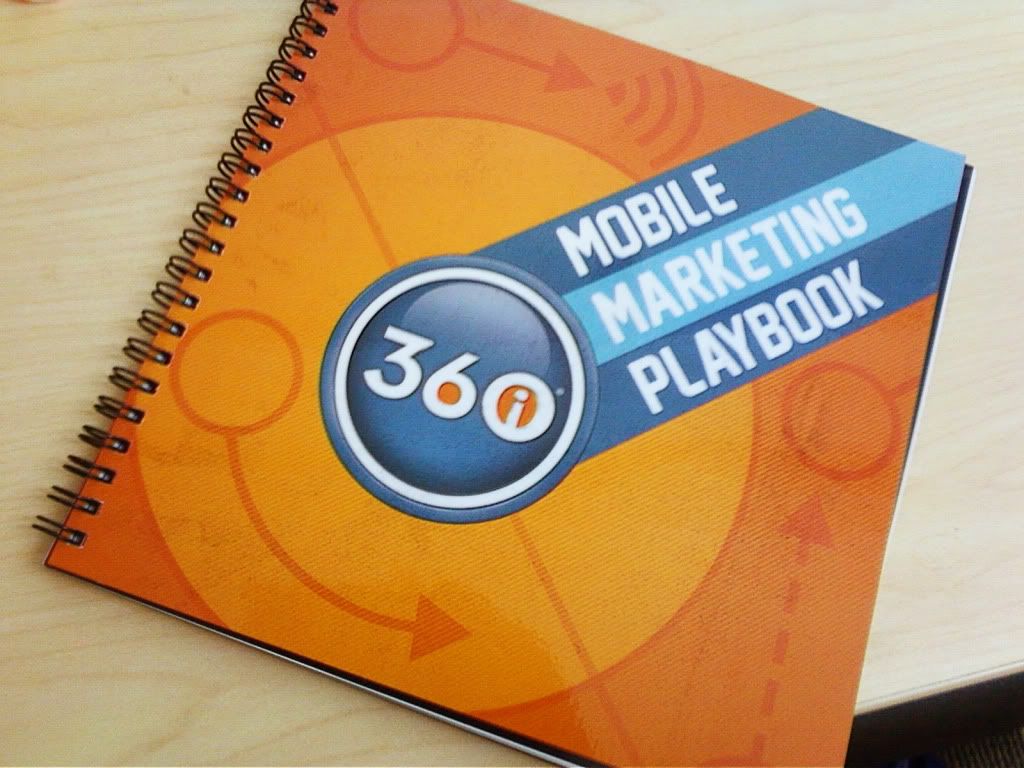 It's been just over a month since we released our Mobile Marketing Playbook – and since then we've loved hearing your feedback on the content, as well as your thoughts on mobile marketing on the whole. Today, eMarketer echoed our firm belief that mobile will soon become a core component of digital marketing programs, declaring that mobile has now achieved "mainstream" status.
In 2010 mobile ad spend will rise 79% percent this year to $743 million, and eMarketer predicts it will hit the $1 billion mark in 2011 and top $2.5 billion in 2015. Noah Elkin, eMarketer Sr. Analyst and MMP contributor, said: ""The expansion of the smartphone market and the attractive usage and demographic profile of smartphone owners have forced more marketers to pay closer attention to mobile."
With such big things to come in the mobile space, we've decided to help you prepare by giving away a few print editions of our Mobile Marketing Playbook. As always, you can download the full e-book for free at http://360i.com/mplaybook.
Here's how to enter the drawing:

Scan the QR code above with your mobile device.
Email the secret password to editor@360i.com.
That's it! We'll announce the winner this Friday.