This Monday roundup includes a new Page recommendation tool from Facebook, stats on why retailers are flocking to social, educational endeavors from Yahoo! and Google and more. Read our complete recap of last week's biggest headlines below.
Facebook Launches 'Page Browser' to Help Users Discover More Pages
On Friday Facebook launched a new feature called Page Browser, which recommends Pages based on a user's existing Liked Pages. Users can easily Like any of the suggested Pages within a single window.

Via TechCrunch
Page Browser, which Facebook says was created by just two of its employees, classifies Pages within nine categories: Musicians, Sports, Celebrities, Movies, TV Shows, Media, Politicians, Brands and Games. This feature joins other efforts by Facebook to increase user engagement with Pages, including the Suggested Users List (rolled out July 2010) which promotes and recommends Pages on the right-hand sidebar of the interface.
For marketers this move could spell increased fandom of their brand Pages. One drawback: we noticed was that Facebook tends to recommend brands that are in direct competition with already Liked brands. For example, Facebook recommends Liking Wal-Mart to a user who currently Likes Target.
Report: Retailers 'Pushed' into Social by Consumers
More than half of the retailers surveyed in an August Aberdeen Group study said they've begun integrating social into their marketing efforts because consumers are increasingly using it as a primary shopping vehicle. The second most-noted reason retailers said they are considering social is because their competitors are leveraging the channel.
Looking more closely at the social strategies of retailers surveyed, most programs involved social networks (85%), microblogging (51%) and blogging (43%).
Retailers still don't know exactly how success should be measured, says eMarketer, much like their peers in other industries. The top KPIs for retailers polled in this study included the quality of consumer insights gleaned from social media programs (43%), the volume of repeat visitors (39%) and the quality/quantity of new sales leads (36% and 31%, respectively). Aberdeen points out in their report that KPIs are expected to (and should) differ from marketer to marketer – and retailers should identify which KPI provides the most value when it comes to their unique business objectives.
For more on social media measurement, check out our presentation on KCIs (Key Conversation Indicators):
Yahoo! Launches Advertising Solutions Portal as 'Google New' Brings You the Engine's Recent Innovations
Last week Yahoo! launched a portal 100% dedicated to all things online advertising. The Advertising Solutions Portal aims to educate and inform marketers on how to make the most of the engine's offerings. As Yahoo! puts it, the new portal helps marketers understand: "the science to target an audience, the art to create engagement, and the scale to reach the right audience in meaningful numbers." You can visit advertising.yahoo.com to learn more.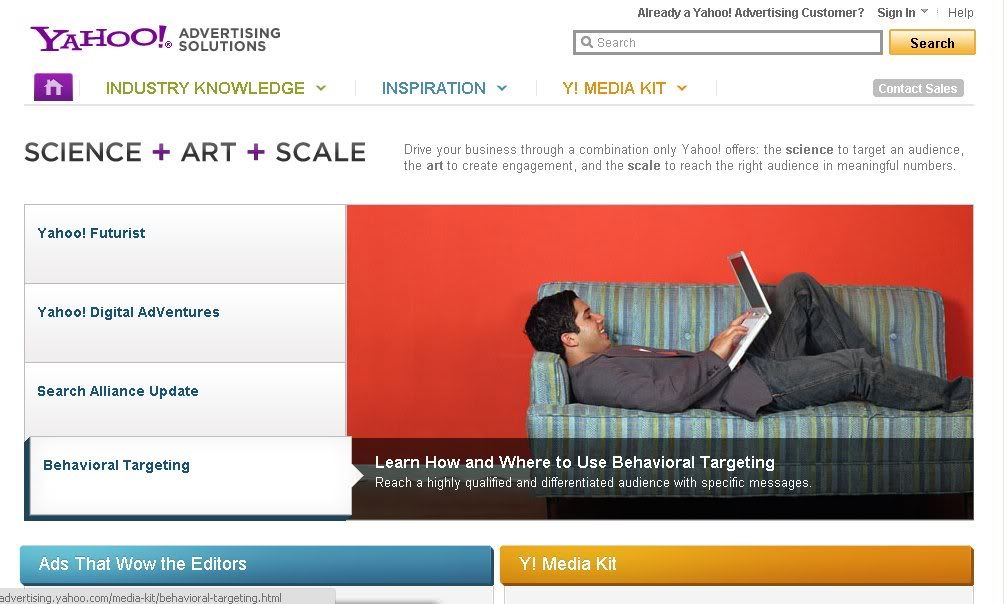 Also debuting last week was Google New, a "20 percent project idea" (Google employees are instructed to put a fifth of their time toward personal projects) that summarizes information from across the web pertaining to recent Google innovations. The page is grouped by product category (Search, Maps, AdWords, Docs, etc.) and curates news on each. Check it out for yourself at http://google.com/newproducts.
Quote of the Week: Starbucks' Howard Schultz on Social's Role in Establishing Brand Trust
Starbucks is widely recognized as a leader in the social space – largely due to the conviction of the company's CEO when it comes to digital, and more specifically, social media. Speaking at a media and entertainment conference last week, Howard Schultz articulated his rationale for placing digital at the core of Starbucks' brand strategy:
"It has become paramount that brands understand that trust isn't something you build through traditional marketing," he said. "You do that through integrating social and digital media. It is a science – as well as an art – to understand how to do this in a way that is authentic and genuine, and not just marketing. Because if it's just marketing, (consumers) will see right through it."
Which stories caught your attention last week? Let us know in the comments below.