Last week was a busy week at 360i, as we released the Mobile Marketing Playbook – an 87-page strategic guide for marketers – and held our 4th annual Digital Marketing Summit in Times Square. Aside from our own endeavors, Twitter began rolling out a new user interface that it hopes will win users back from third-party platforms.
360i Releases Mobile Marketing Playbook, a Strategic Guide for Marketers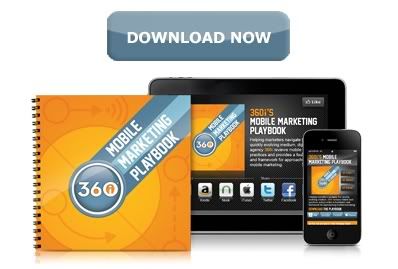 On Tuesday we released a comprehensive guidebook to help marketers prepare for "the decade of mobile." This nearly 90-page e-book, called the Mobile Marketing Playbook, demonstrates how mobile is finally experiencing its tipping point as one of the critical components of the digital marketing landscape.
The difference looking forward to 2011 (as opposed to past years) is that this is the first time that consumer behavior and mobile platforms have reached sufficient scale for mobile to move beyond an emerging media tactic for mainstream marketers. During this pivotal, transitional period, our Playbook covers all major mobile marketing subject areas, including search engine marketing and optimization, SMS, media planning, social marketing, application development and promotion, shopping and barcodes.
Annual Summit Gathers Top Brand Marketers, Execs & Digital Thought Leaders
On Thursday, 360i held its annual Digital Marketing Summit, which brought together senior-level marketers from brands like Coca-Cola, Kraft Foods, NBC Universal and more – as well as top industry executives (from AOL, Google, Microsoft & Yahoo!) and digital thought leaders like Forrester's Sean Corcoran, Adweek's Brian Morrissey and Ad Age's Abbey Klaassen. Our very own David Berkowitz was live blogging the event, and provided recaps of some of the key sessions on the blog. You can check out his summaries below:
AOL's Tim Armstrong Stresses Centrality of Content at 360i's Digital Marketing Summit
The Coverage of Kraft SVP Dana Anderson's Keynote That in No Way Does Her Justice
360i SVP Sarah Hofstetter on the Role of the Brand in Digital
Google, Microsoft, Yahoo! Dish on Integrated Solutions for Reaching Customers across Online Landscape
Twitter's Extreme Makeover — Can it Win Back Users from Third-Party Services?
Last week Twitter introduced a new look to the world and has begun rolling it out to all users on their platform. Twitter.com has truly been made-over, with a brand new interface featuring a sleeker design, more prominent media content, related tweets and mini profiles.
With the new interface, Twitter is likely hoping to win users back to Twitter.com from the various 3rd party Twitter clients that dominate the tweeting world, such as TweetDeck, CoTweet and Hootsuite. According to TwitStat, who tracks over 2,800 tweets based on the Twitter client used, only about 14% of those tweets are sent from Twitter.com. Instead, many users opt to tweet from 3rd party Twitter platforms because of their robust interface and the ability to organize the Twitter stream.