This week, Facebook will begin rolling out its redesign to all pages that haven't already been switched over to its new format. The overhaul makes the pages look and feel more like user profiles. Facebook hopes this will create a more cohesive experience across the platform for its more than 600 million users. [Further reading: 360i's POV on Updates to Facebook Pages].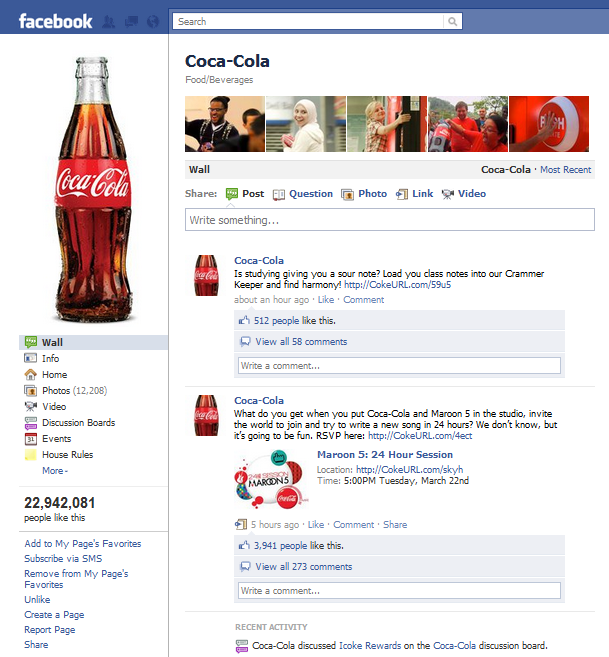 Coca-Cola's Facebook Page with the new layout

These changes can have significant ramifications on marketers' Facebook strategies by giving brands more ways to interact with their communities on a more personal level. For developers, this opens up new possibilities for what can be done on tabs within pages. Here are three ways the redesign can shake up your approach to Facebook page management.
1. Brand pages can now communicate and interact with one another.
As social media has empowered brands to behave increasingly like people, Facebook is propelling the trend forward by allowing pages to behave in a way similar to individual profiles. This means that pages can interact on other page walls as a brand, via "liking" or commenting.
How to make it count:
Assess how you can weave cross-page interactions into your content strategy or use them as a fan acquisition tool.
If your brand has partner or family brands, create conversations between pages to create a cohesive experience, or alert people to additional pages within Facebook.
Consider using the new functionality as part of your influencer marketing efforts. Since major influencers (e.g., popular bloggers) have pages and not profiles, brands can now post on their walls to foster a relationship.
.