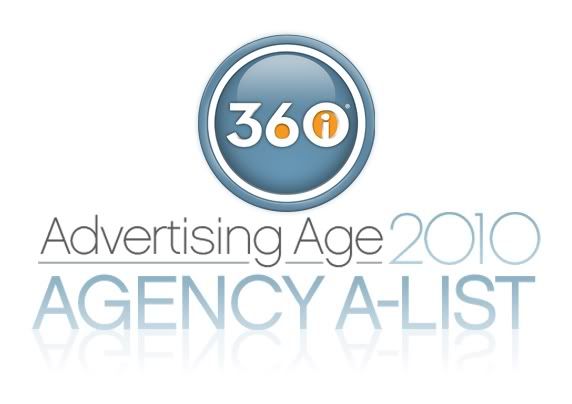 We are honored and excited to announce that 360i has been selected to Ad Age's annual Agency A-List, a distinction that honors the very best agencies of all categories – big networks, indie shops, brand consultancies and more.
For this award, Ad Age ranked agencies based on how well the work worked, as well as the magnitude of new business growth and how the company is driving overall innovation within the industry.
A very big thanks to Ad Age for this wonderful recognition, to our clients for allowing us to try new things and work on behalf of some of the world's most exciting brands, and to our entire team for their tireless dedication to and passion for our clients and the industry on the whole.
We look forward to continuing to innovate and explore new ways to connect brands with consumers via digital in 2011 and beyond!