As is true at most agencies, we tend to keep ourselves pretty busy around here. And when we're not crafting social media strategies, executing large-scale search marketing campaigns, designing enterprise websites and… well, you get the idea, we can be found testing out the newest tech toys, winning divisional softball championships (congrats to our 2010 squad), volunteering in the community, grabbing drinks at the Tweeting Bar and – dancing.
Yes, dancing. Over the past few months 360i employees have been going head-to-head in a fierce Dance Dance Revolution (DDR) competition, which culminated late last week. As a departure from our usual collaborative spirit, the contest featured some seriously epic battles – and none was more drama-filled than the final matchup between Eric Bacolas, VP of HR, and Senior Motion Designer Jesse Shaver.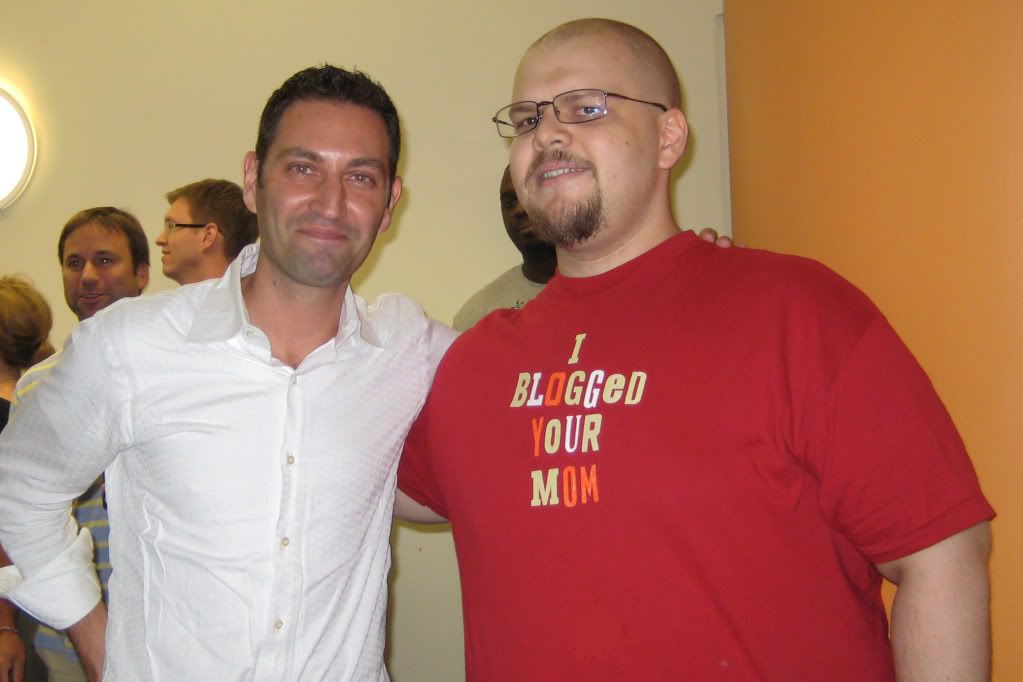 Eric Bacolas (left) and Jesse Shaver
The finals featured two men of very different talents: Eric with his penchant for attracting and retaining some of the industry's top talent, inspiring collaboration across offices and practice groups and making 360i an amazing place to work; and Jesse, with his crazy impressive design chops that generate rich experiences via websites, display ads and other online destinations.
Jesse was the clear front-runner going in, and current high-score holder on the 360i Wii, yet Eric had emerged as a force to be reckoned with during the early rounds of tournament action. In an intense faceoff viewed by the entire agency, it was Jesse who was ultimately crowned champion.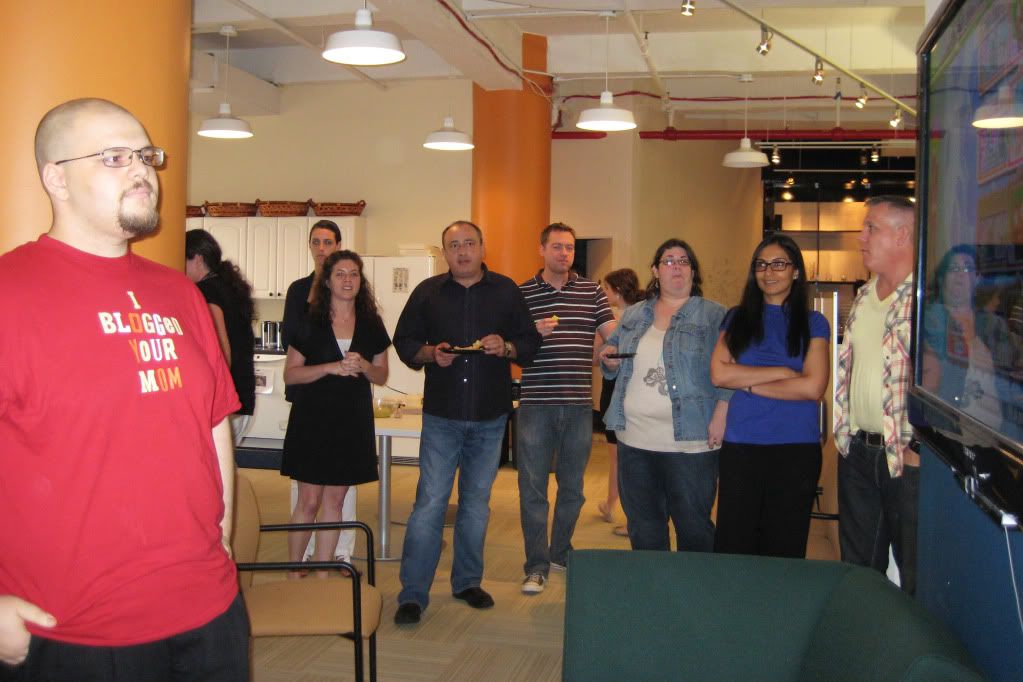 We thought we'd share some photos of this momentous occasion here on our blog. Though we general use Digital Connections as a platform for all of our reports, POVs and general musings on industry happenings – we'd also like to think of it as a living reflection of agency life here at 360i.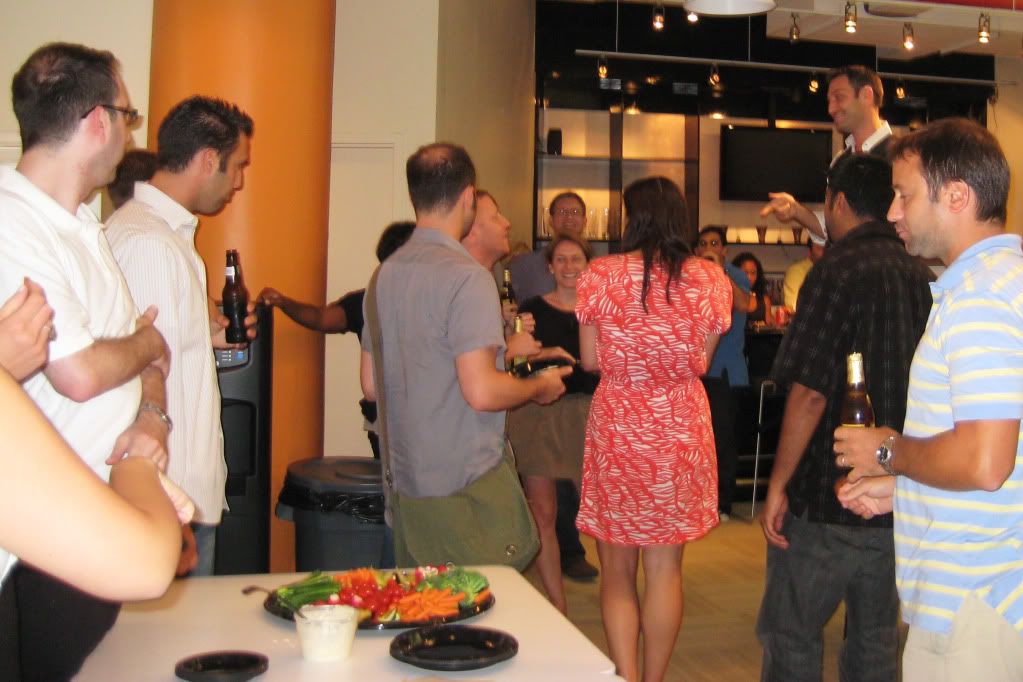 360i-ers celebrate the DDR finals at our world-famous Tweeting Bar.
Quick plug: If you love DDR – and more importantly, working in a collaborative, fun environment and creating cutting-edge strategies from some of the world's biggest brands  –  we want to hear from YOU. We're currently hiring up a storm, so be sure to check out the newest postings and follow us on Twitter every #FindaJobFriday for more opps.