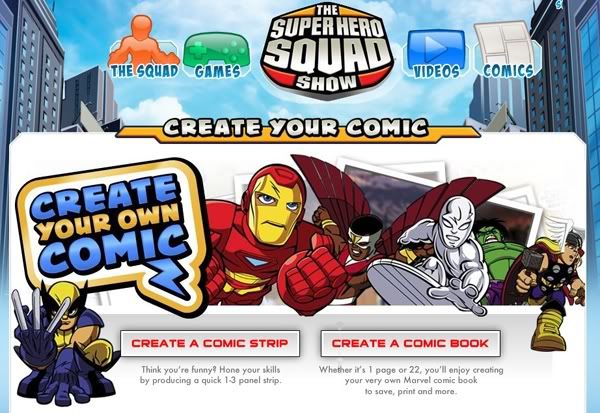 This week at the OMMA Awards in New York City, 360i was awarded best youth website for our work on Marvel's Create Your Own Comic site.
The fun and robust comic creation site allows young people (and their parents) to build comic strips or full 22-page comic books using fully editable Marvel characters.  Users can edit easy-to-add word balloons, backgrounds, objects and sound effects. Once complete, users can download, share or print their comics, or upload them to the Marvel.com gallery.
The Marvel Create Your Own Comic site takes advantage of young people's affinity for creating and sharing content online.  Young people are vocal.  According to Forrester, nearly 50% are content creators, and 85% participate in social media monthly.  In contrast, only 21% of adults create content online.
What also is cool about the site is what users don't see.  The site includes content management tools so that Marvel artists can upload new characters, backgrounds and objects at any time – inviting young people back to create all new narratives.
OMMA's best youth site award is one of many accolades garnered by the Create Your Own Comic site.  In June, the Interactive Media Awards honored 360i with a Best in Class Award for the site in the entertainment category.  The Best in Class Award is the highest honor bestowed by the IMAs.  Of the Best in Class winners, the site received a score of 492 out of 500 possible points – and thus was in the running for IMA's Top 10 Websites of the Year.
360i also developed the award-winning Marvel Create Your Own Super Hero site, which you can read about here.