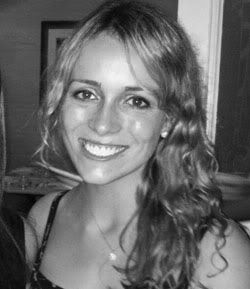 BuddyTV, one of the biggest TV portals, recently honored 360i publicist Emily Garvey for her outstanding work in Digital PR.  The BuddyTV 2011 Top Publicist Award recognizes top social media and PR professionals who excel in transitioning traditional PR to the new digital landscape.
As described by BuddyTV, the recipients of the award are "publicists who combine new social media strategies with traditional PR tactics to achieve outstanding results. As social media becomes more persuasive and influential, publicists have had to adapt and leverage tools such as Facebook, Twitter and Google to make their campaigns and outreach more effective." Of the nearly 100 publicists who were reviewed, only five were chosen to receive this award.
Emily is a Social Publicist on 360i's Influencer Marketing/DWOM® team, providing clients with unique social insight and a deep understanding of the digital space. In this role, Emily combines social media strategies with traditional PR outreach in order to amplify brand presence and image, enhance client campaigns and turn customers into brand advocates both on and offline. The 360i DWOM team provides critical expertise in forming real relationships with both traditional and new media influencers, harnessing the power of influencers in spaces such as Facebook, Twitter and blogs. This ensures that brands are not only top of mind, but are building online conversations that are dedicated to the brand.
Rachel Cameron of Buddy TV states, "As more people's tune-in decisions are driven by Facebook and Twitter, we've seen some amazingly creative outreach efforts by these 2011 Award Winners to capitalize on this trend to the benefit of their clients. In addition, these winners still use traditional PR outreach, interviews and set visits to complement social media. Moving forward, we anticipate that more and more of our publicity counterparts will need to further embrace this growing trend. I feel fortunate to be able to build relationships and work with them on an ongoing basis."
Congratulations to Emily for this great achievement!