We're excited to announce that Oscar Mayer and 360i have won an Internet Advertising Competition Award for the Good Mood Mission Facebook application. Oscar Mayer's app, which promotes doing and sharing good deeds, was named an Outstanding Social Media Campaign in the Consumer Goods category.
In this hectic, get it done world, Oscar Mayer believes we could all use a little more good in our day. So in 2011, we are continuing the Good Mood Mission by encouraging people to do and share good deeds via a Facebook application. The idea is to create a movement where people share their good deeds – as simple as saying "thanks" to the bus driver or making your family's favorite Sunday breakfast on a Tuesday.
The app leverages the popularity of one of the most iconic symbols of the Oscar Mayer brand – the Wienermobile vehicle. When you share your first good deed, a pin appears on the US map, and you unlock and create a name for your virtual Wienermobile. You also get an instant coupon reward. As you continue to share good deeds, you earn points that can be used to add customized features to your Wienermobile – such as a cool paint job, special tires/rims and flags.
The pins populate the map as people continue to share their good deeds (since its launch in January 2011, tens of thousands of people have participated). Anyone who shares a good deed has a chance to compete for a $100,000 prize to do something good in their community.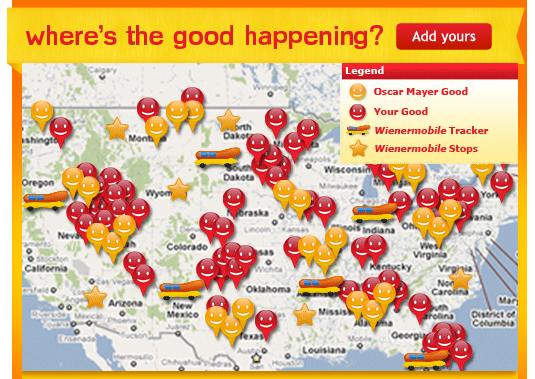 A leaderboard keeps track of the top do-gooders, and when the promotion ends, the top 5 will be invited to submit an essay describing what they would do with the prize money. The Oscar Mayer Facebook community will then vote for a winner.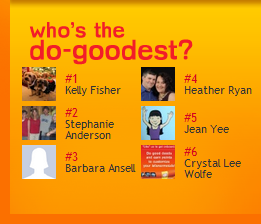 You can join Oscar Mayer in the Good Mood Mission by visiting facebook.com/oscarmayer and sharing your own good deeds!