If there was any buzzword a brand wanted to adopt in 2010 it was location, location, location. The growth (or should we say explosion?!) of location-based marketing through LBS apps took the smartphone world by storm and is showing no signs of stopping as we move deeper into 2011.
The poster child for this marketing trend has inevitably been foursquare and the team behind it. With their 6 millionth user sign up just last week, they treated our eyes to, what else, but a pretty infographic detailing their successes and reach thus far.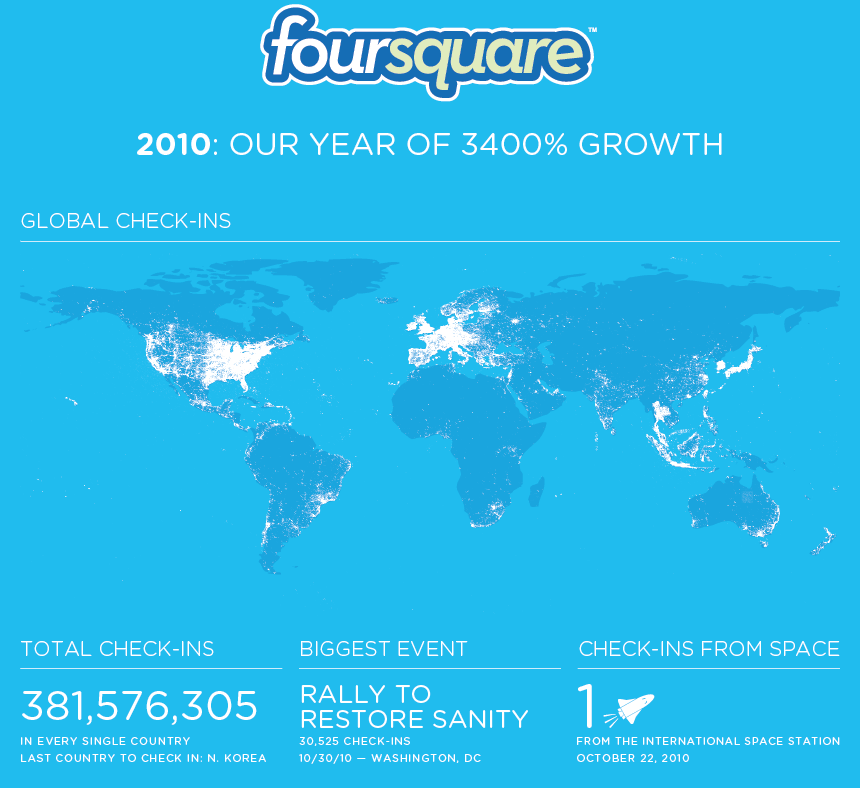 Click through to view full graphic.
With an average of 2 million checkins each day worldwide, the foursquare users are, without a doubt, the ones keeping this game alive. However, among those users fueling the service are several notable brands who we think are really rocking it and humanizing the experience for the 6 million users across the world. A tip of our crown goes to the following in making foursquare's recent growth a complete success.
Which brands are doing it right?
5. Zagat – With food and restaurants making up the majority of 2010's checkins, there is plenty of opportunity for our favorite gastronomes to step in and make the brand-consumer connection that foursquare allows. While hundreds of small businesses have thrived on the local sharing capabilities, it's the big brands that have really tapped in to the epicures on foursquare and come out on top.
It takes more than just tips and a badge to earn street cred in the LBS marketing sphere, so in addition to the aforementioned, Zagat introduced the 'Meet the Mayor' series to their blog. Meet the Mayor was a weekly feature that spotlighted the foursquare mayors of the nation's hottest restaurants (look out Shake Shack, I'm comin' for you). From other personal favorites to their own tips and tricks, Zagat and the mayors helped create unique experiences for their friends and followers.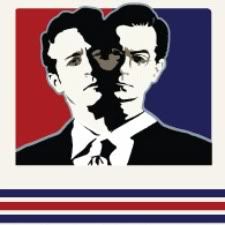 4. Comedy Central – Seeing Comedy Central on this list may leave you scratching your head. They don't have a brand profile, nor will you see them leaving any tips across the world's funniest spots. However, after orchestrating the one event with the most checkins in 2010, one simply cannot ignore their efforts.
The cable network and its two most recognizable faces – Jon Stewart and Stephen Colbert- organized two simultaneous political rallies in Washington D.C. in October. With the release of an official iPhone app in addition to two official badges with each event (not to mention the unlocking Super Swarm, Super Duper Swarm and Epic Swarms that came as a result) the Rally to Restore Sanity and/or Fear was deemed a complete digital victory. While foursquare was not the backbone in this campaign, it certainly played a pivotal role in its success.
3. Pee Wee Herman –Pee Wee Herman, as a brand, had not been culturally relevant in nearly a decade. Perhaps the news of his return to showbiz on Broadway alone could have stirred up sufficient buzz, but Pee Wee's publicity team took it a step further. While most social campaigns run a risk by living and focusing on one social platform, Pee Wee took that risk by structuring his return campaign exclusively on foursquare. Sure, most users get excited enough to just earn a badge with a desirable name or face donning your latest checkin – but how many other LBS campaigns brought users face to face with a nostalgic celebrity?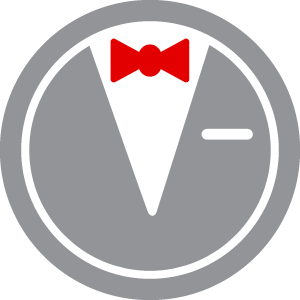 The first pulse of Pee Wee's success (the 'Pee Wee Parade' which included a day's worth of shoutouts of Pee Wee's location as well as a badge for those who met up with him) brought in the second pulse, Bowling with Pee Wee. Users who earned his badge were invited to an exclusive night of bowling with the man himself. Attendees came home with photos of Broadway's newest star and continue to communicate with him via checkin comments.
2. Colleges and Universities –It doesn't get much more local than this! foursquare's founding truths promised its users the ability to unlock their cities and find the hidden treasures that surround them. Given the smartphone penetration rate in the student demographic and nature of the app, foursquare for Universities was launched to help connect students, faculty and alumni to their schools and surrounding areas.
Through the rollout of a new ambassador program as well as a fresh new batch of badges to earn on campuses nationwide, foursquare for Universities has become a public forum of conversation for students to share tips, make connections and engage the university with the community.
One emerging trend from higher education institutes on location-based services are scavenger hunts. Texas A&M hosted their own Foursquare Friday to not only gain a better understanding of their campus but to collect badges, bookstore deals and tips around campus.

1. Bravo – One of the earliest brands on foursquare, Bravo is no stranger to the average user. With over 100,000 fans, nearly a dozen branded badges and various foursquare initiatives, the network has certainly done its part in connecting online, offline, and broadcast. Since its addition to foursquare, Bravo has been a tastemaker in finding new and innovative ways to find fun connections between its followers and famed Bravolebrities. This winter, Bravo and 360i picked up a DPAC Award for a mobile-social campaign that tapped foursquare (among other emerging platforms) build buzz around the premiere of Top Chef Just Desserts.
Its latest venture on the LBS literally did connect the users and the broadcast giving them a public shoutout during their New Years Eve special for anyone who checked in. Upon checking in, fans had their name and face broadcasted on screen for the whole nation to see. This unique, one of a kind initiative is just the first of many upcoming media partnerships and is evolving the must tweet TV to 'must-be TV.'
Disclosure: Bravo is a 360i client.

While many startups experience growing pains at this point in their lifecycle, foursquare continues to grow. Their dedication to user functionality and, more importantly, fun remains the biggest appeal for both brands and users alike. With its international community and interest from dozens of other partners, foursquare shows no signs of slowing down anytime soon and we anticipate their next big move.