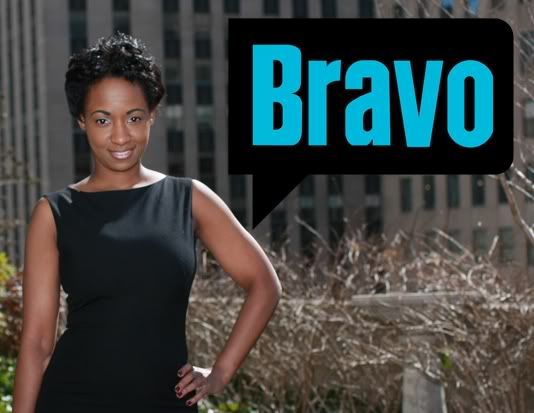 In our recently published Mobile Marketing Playbook, we spoke with Valerie Brown, Director of Consumer Marketing at BRAVO, to learn more about BRAVO's mobile marketing objectives, the challenges of building versus integrating in the crowded mobile app space and more. An abridged version of our interview appears in the Playbook; however, we've published the full version below since Valerie had so many great insights to share with us regarding how BRAVO is approaching mobile.
What are BRAVO's goals when it comes to mobile marketing? How do you approach this channel as it ties into your overall marketing and business objectives?
The greatest challenge facing television marketers today is the decrease in live viewing, and the increase of what we call 'time-shifted viewing" or DVR viewing. Mobile marketing presents a unique opportunity in our daily task of engaging the consumer before, during and after our show, wherever the user is. We would be remiss to not factor in such a personal device into our marketing strategy given its ever-increasing importance in the consumer's lifestyle. Our goal and challenge is to engage the influential BRAVO viewer who is affluent, engaged and tech forward.  80% of our mobile users are on smart phones, a valuable insight that validates numerous successful applications on iPhone and iPad such as BRAVO Now, Top Chef Foodie Fight and Guides by BRAVO, to name a few.
Finding deeper levels of engagement extends and strengthens our brand identity off-air. Our iPhone application Guides by BRAVO offers nightlife, dining and shopping recommendations, including suggestions from our BRAVO-lebrities. In addition, live experiences such as the BRAVO Talk Bubble encourage viewers to tune-in live for a chance to tweet with their favorite BRAVO-lebrities. Our emerging media team maintains a consistent dialogue with the consumer, pushing messages via SMS/MMS, introducing them to several successful initiatives such as our mobile clubs as well as to on-air experiences such as live voting to engage fans deeper into BRAVO content and experiences.
How are viewers using mobile media while they're watching your TV programs?
For five years we have asked them to interact with us on-air, in promotions such as live voting where viewers vote for things like Fan Favorite. Today, they are tweeting live with our talent during various series at www.BRAVOtalkbubble.com and following their status updates on Facebook.
Mobile-social seems to be a big driver of engagement when it comes to bridging the gap between BRAVO talent and viewers. For example, many 'BRAVO-lebrities' are on Twitter and interface directly with fans. In marketing non-scripted entertainment, building a connection between the characters and fans can only build on the success of a series. We'll continue to build on this trend through the talk bubble and other real time interactive experiences on mobile social platforms.
BRAVO was one of the first brands to partner with the location-based social platform Foursquare. Why did you decide to be part of the initial test with Foursquare and how did this align with your objectives?
Foursquare's mission of 'go out and do something' fit seamlessly into our mission to engage and create a deeper bond with the consumer on a local level, as well as a medium to offer tips and recommendations from our stars such as Isaac Mizrahi.
It was also an opportunity to reinforce BRAVO as an innovator. In being the first entertainment partner, we created meaningful mobile content and rewards for viewers. Recently, we partnered with Sephora, a like-minded brand in offering Foursquare Real Housewives badge holders coveted, tnagible rewards that were endemic to the show. The buzz generated exceeded expectations. In addition, Foursquare provides a unique opportunity for advertising partners in reaching influential consumers such as Real Housewife or Top Chef badge holders who are more likely to recommend a new product or venue. Imagine checking into a department store and being rewarded as a Top Chef badge-holder with a 20% discount. This is the potential we see for Foursquare and why we partnered with them. Our next steps are exploring opportunities for scale.
When do you look to integrate with apps such as Foursquare versus building your own, such as your iPhone Application Guides by BRAVO?
It's a parallel path. Tremendous challenges exist in building a custom application such as timing, cost and resources in creating and refreshing content. A partnership with an existing application with scale allows us to reach 'digital influencers' in the most timely and cost-effective fashion. In addition, we develop proprietary apps that speak to the core viewer where we can leverage existing efficiencies.
How much of mobile marketing is about promoting the TV programs and driving tune-in as opposed to staying top of mind wherever your viewers are and whatever they're doing.
Until sufficient metrics demonstrate how mobile marketing can affect a rating, our philosophy is to be relevant, buzzy and ubiquitous. Being top of mind is first base and home plate is always the rating. Custom applications, innovative partnerships and inventive, integrated advertising allow us to achieve this goal.
What are the most important lessons you've learned so far from your experiences in mobile marketing?
Few environments with scale exist. Mobile social app leaders such as Blackberry Messenger, Facebook and Twitter have limited marketing opportunities. Above all, it's crucial to have a two-way communication with the consumer in a BRAVO voice, listening and responding therefore creating a dialogue. We learn valuable lessons every day from the wall on our acebook brand pages and @BRAVOtv Twitter feed every day, where a high volume of comments are generated via mobile.
How is mobile affecting the marketing strategies of entertainment brands in particular? What are some key innovations in mobile that will be valuable to your brand?
Entertainment brands have a leg up on other brands, as our content is valuable currency. Entertainment experiences extend organically to mobile which opens the door to commerce. You discover a new song and seamlessly make a purchase from your phone or avoid being sold out of a film by purchasing tickets while on the way to the theater. As mobile commerce emerges, the entertainment industry must embrace the revenue potential. For film, the potential to drive ticket sales via mobile is exciting. Ticketing transactions are expected to reach $100 billion worldwide by 2012, according to Juniper Research.
What are you finding most exciting among what's emerging in mobile marketing?
Mobile social applications such as BUMP are on our radar as well as emerging opportunities in the location aware space. With digital leaders such as Google, Twitter and Facebook now investing in this space, location-aware marketing and mobile marketing overall can no longer be ignored.
As Director of Consumer Marketing at BRAVO, Valerie Brown is responsible for the advertising and promotion of BRAVO's slate of original programming across all platforms, including broadcast, print, radio, out of home and digital media. During her six-year tenure with BRAVO, she has forged consumer-driven marketing partnerships and content promotions with major digital media firms such as Twitter, Facebook and Foursquare. Big thanks go out to Valerie for contributing to our Playbook, as well as providing additional insights as a featured speaker at last week's Digital Marketing Summit.