After returning from the Consumer Electronics Show (2011) in Vegas, I compiled the highlights, along with a few thoughts on what all of this means for marketers, consumers, technologists, and others interested in the space in the slideshow above.
Here's a quick look at some of the things I learned:
Sure enough, you could find some rewards for checking in at various booths and venues. To the left, there's an entry to win a Motorola prize pack, plus a Foursquare drink deal at the Wynn.
It's great that a bunch of these deals were out there. Yet I rarely saw them promoted by the venues themselves.
There was a bigger problem: awful wireless access. Even sending texts proved challenging. You'd have to be determined to keep up the check-ins.
During peak times, there were about 500 people or so checked into the main CES event listing on Foursquare. Not bad for an event, but this is from a crowd of 140,000 tech savvy attendees. A total of 13,500 people have checked into the Las Vegas Convention Center since Foursquare's debut.
Crowdsourced Products
Quirky's one of the more fascinating companies I've come across in recent years. It crowdsources product development, and people who influence the product earn a percentage of its sales. The gift bag included some fun Quirky products, and I'll have to pay a visit to their NY office.

The media shall inherit
Major media companies are creating so much of the content that consumers are flocking to on all these new devices, so it makes sense for them to have a notable presence at CES.
The most notable? NBC Universal, with anchors such as Chris Matthews broadcasting live from the MSNBC desk and the central stage that shifted themes each day, from SyFy to Bravo to Oxygen. I got to sample the popcorn balls frozen with liquid nitrogen from Top Chef contestant Richard Blais – an added perk.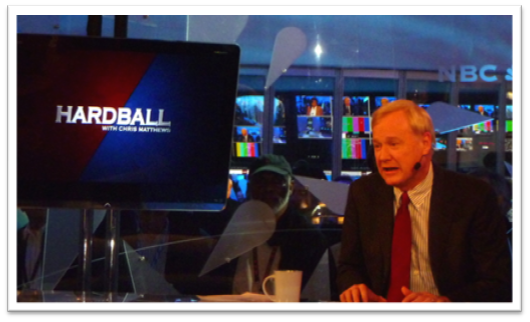 I'm actually surprised to not have seen other prominent exhibitions from those on the content side, though they were clearly represented among attendees, including at events such as Digital Hollywood.
What were some of your most memorable CES experiences? Send us a tweet or drop us a line in the comments below.