Halloween treats are not just about candy corn and Tootsie Rolls anymore. In fact, those classic staples were not the focal point of consumer conversations in the days leading up to the Halloween weekend. Instead, social media chatter centered more so on homemade creations (recipe/idea sharing), and healthy ways to celebrate the holiday.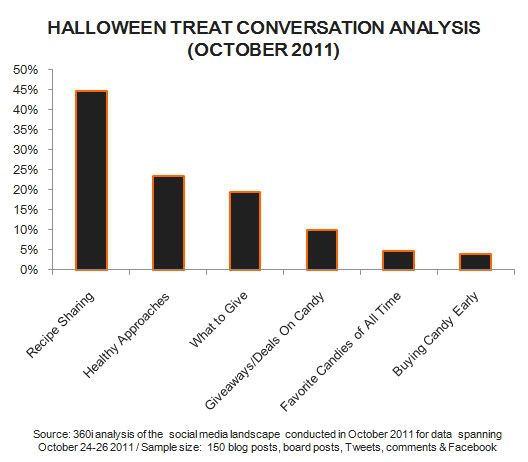 People enjoyed sharing their recipes (comprising almost 45 percent of treat-centered conversations) along with photos of their spooky creations as they dressed their treats up for Halloween.

The health-oriented conversations (making up nearly 25 percent of buzz) suggested such wholesome snacks as trail mix and fruit, or non-edible surprises such as spider rings and glow sticks. Other dietary suggestions included vegan, organic or gluten free alternatives.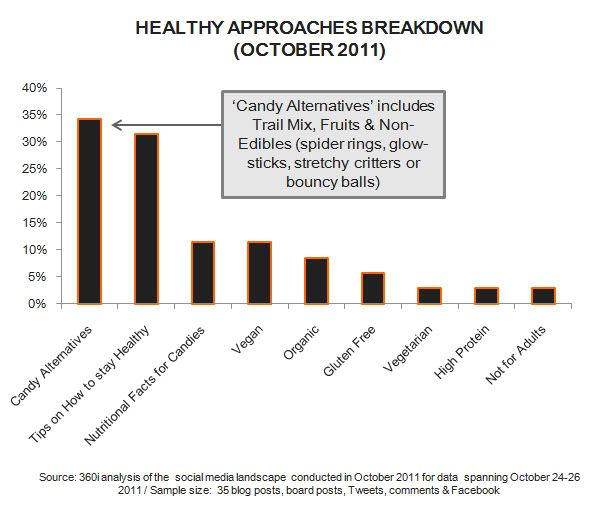 When people talked about specific Halloween treats or ingredients for their recipes, brands were mentioned by name about 20 percent of the time, suggesting that there is more room for brands to get involved in the conversation.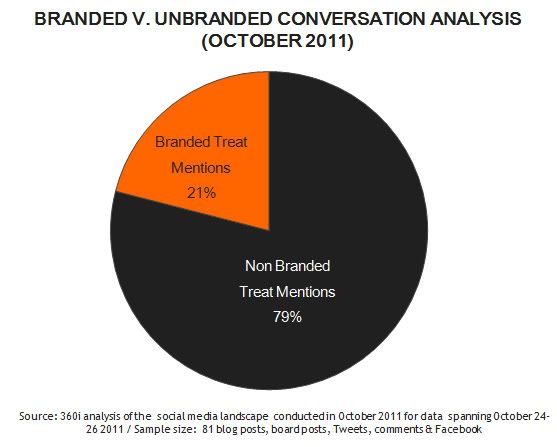 Of the brands mentioned in conversations, Hershey's chocolate bars reigned, with Oreo and Reese's tied for second.

This research suggests that consumers are open to ideas that involve more than just the straightforward candy or sweet. They enthusiastically seek and pass-along recipes and ideas that verge into the realm of craft-making, and that inspire individual creativity (our previous whitepaper reveals just how much people like to share photos of their food creations). And for many, treats don't have to mean sugar and calories – healthy foods and ingredients are also deemed buzz-worthy this Halloween – especially when cleverly disguised.
– Lara Hejtmanek, Director of Insights & Planning, and James Oh, Analyst – Insights & Planning at 360i