Social Media Monday is a new series that will recap the top headlines in social from the previous week. You can sign up to receive weekly blog summaries from 360i by entering your email into the form at right.
Facebook Profiles Get a New Face
Facebook is rolling out yet another new look for user profile pages. The pages are slated to go live today. By clicking the Facebook announcement, users can activate the new features.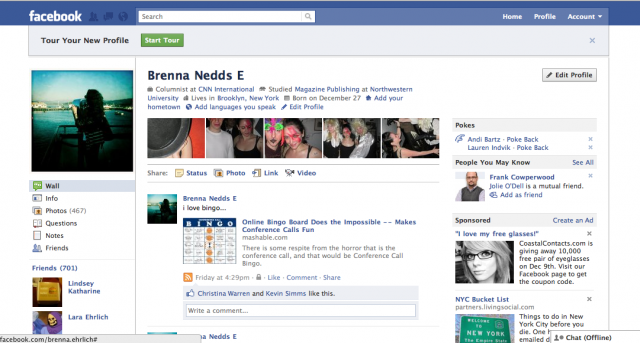 The new format is image-centric, including a display of user's most recently tagged photos directly above their Wall, and replacing the text in user's interests with images of their favorite artists, entertainment and more. The addition of images above the user's Wall does not change the user's privacy settings, only allowing people the user has permitted to view their tagged photos to see the images.
Additionally, the navigation bar has moved from tabs across the top, to a list below your main profile picture. There are also new content features which allow users to share current projects, classes and activities.
What are your thoughts on the new layout?
Billboard Adds a "Social 50" Chart
In an effort to keep up with the ever-changing face of the music industry, Billboard is adding a top 50 chart which ranks artists by their social media activity. Musicians will be ranked by a system which looks at the artist's fans, friends and followers, along with the weekly page views on their fan pages and weekly song plays on YouTube, MySpace, Facebook, Twitter and iLike.
Rihanna pulled off the #1 spot in the list's inaugural week with Justin Bieber, Eminem, Lady Gaga and Nicki Minaj close behind. Who do you think will be the strongest competitors on this new list?
Gowalla Integrates Foursquare
The location wars took an interesting turn this past week as Gowalla seems to have thrown in the towel by integrating Foursquare into their application. Now users can use Gowalla to check in to Foursquare and Facebook and share their check-ins on Twitter and Tumblr.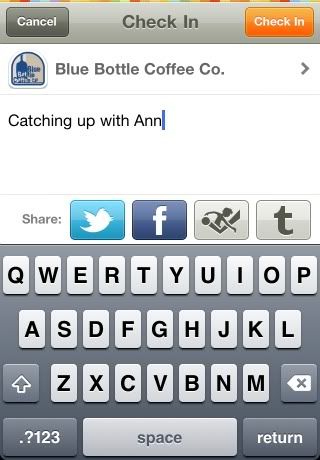 Do you think this will impact Gowalla's popularity, or do you think this is just a last-ditch effort by the location-based service to stay afloat?
Would you Text During a Test?
A recent survey of college students from more than 250 colleges said that 10% of college students admitted to either sending or receiving a text message during an exam – 3% of students said that they have actually sent a text with exam information to another student during their test. While this statistic may seem alarming, college students seem to think it is perfectly acceptable to both send and receive text messages during their classes, as 91% of those surveyed admitted to having done so.