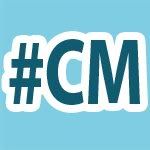 Last night we had the pleasure of co-hosting the "Using Community to Empower & Excite" panel for Social Media Week with the #CMMeetup team. We heard from a range of community managers speak about their experiences inspiring conversations and engagement across communities of varying sizes and types.
Panelists included:
The discussion centered on how collaboration fits into community management, how social currently plays into the community, how community managers can excite their communities and how content can be created to inspire further engagement. What became very apparent throughout the panel is that each community is truly different, and there are no universal 'rules' of engagement that hold true for every single community.
Here's our recap of the top takeaways:
1. Community managers do more than simply delete posts and block users. Of course, moderation is an important aspect of community management, but there is a much higher responsibility. It is the CMs job to make the community comfortable, create excitement and facilitate connections between people.
2. Community management often requires the manager to become a method actor. Often a community manager has to step into the shoes of their audience. CMs have to imagine they are who they are trying to reach to create the best content and connect with users in a way that's honest and genuine.
3. There is value exchange and collaboration within a community. Recognizing, praising and sharing the creativity of your community encourages them to work with you. If a CM is creating value for the user and consumer, and recognizing their efforts within the community, the consumer is often happy to share and help to grow the fan base.
4. Community management isn't about just staying online. Taking things that are offline in the real world, and making them social online is something that is often overlooked in the digital space. Social should translate to real life.
5. It's paramount for community managers to understand their community. A CM should be able to recognize who comprises the community, what they do or don't like to talk about, what is important to them and how to stay relevant in their lives. Putting yourself in the shoes of your audience (aka being a 'method actor') can help to provide this insight and understanding.
Thanks to each of our panelists for their valuable insight, and to #CMMeetup for partnering with us for this event.