Earlier this year, 360i client Odwalla completely redesigned its website to engage consumers with the vibrant and whimsical nature of the brand and better articulate the various product offerings available under the Odwalla umbrella. The new website was recently named the Best Beverage Website by the WebAwards, which honor Outstanding Achievements in Web Development.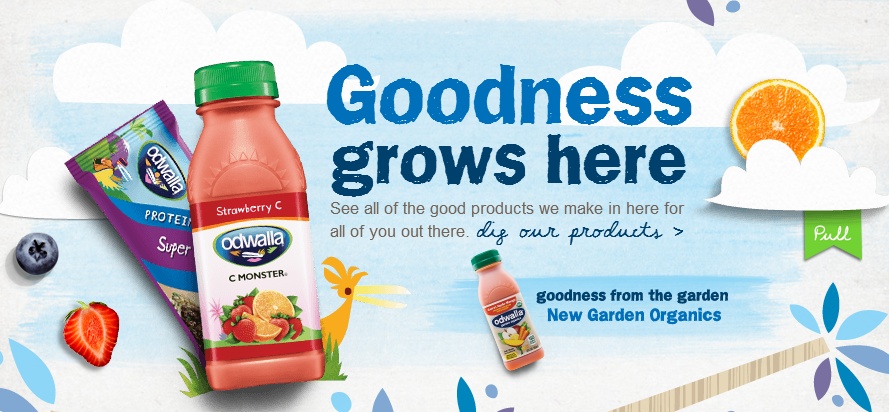 Centered on Odwalla's tagline, "Goodness Grows Here," the fresh look and feel of the website lives and breathes Odwalla's mission of "goodness" in a way that fans can rally around and share.
The website employs paper-craft and pull-tab animations, fusing the more physical, handcrafted world in order to encourage the site's visitors to feel the brand. The site comes alive in a picturesque world of fresh fruits, fun graphic cutouts and showcased product imaging — all enticing the consumer to "Eat well, Drink Well and Do Good" with the Odwalla brand. You can visit the site at http://www.odwalla.com/
The WebAward program "is the longest running annual website award competition dedicated to naming the best Web sites in 96 industries while setting the standard of excellence for all website development" as per the Web Marketing Association, the producer of the WebAwards.
Congratulations to Odwalla and the team at 360i for this notable achievement!